Leila Gharani is a renowned Microsoft MVP and the founder of XelPlus. She has been making waves in the world of Excel education. She is not just an instructor but a game-changer. She is transforming how people learn digital tools.
With over 15 years of experience implementing and training users on Management Information Systems, she has become a trusted source for many.
Her impressive YouTube channel boasts 2.36 million subscribers. She shares videos on her channel aimed at increasing office productivity. Every six minutes, someone enrolls in one of her courses. This statistic alone speaks volumes about her influence and the trust she has earned in the field.
Gharani's dedication is evident in her work. She is committed to helping individuals shine at work and accelerate their careers. Her Instagram profile reveals that she has trained over 500,000 individuals.
In 2023, she was featured as a speaker at the Global Excel Summit. Her active engagement in these events and her constant drive to learn make her a force to be reckoned with in the industry.
Who Is Leila Gharani: Wikipedia Biography
Here is a quick view of Leila Gharani biography
| | |
| --- | --- |
| Full Name | Leila Gharani |
| Date of Birth | June 4, 1978 |
| Occupation | Excel Instructor, Microsoft Trainer, Business Consultant, YouTuber, MVP |
| Nationality | Born in Canada, now resides in Vienna, and holds Austrian nationality |
| Ethnicity | Middle-Eastern |
| Career Focus | Business consultancy and education, with a primary focus on Microsoft Excel |
| Net Worth | $900K |
| Age | 45 |
| Current Role | She continues to contribute her expertise in the field, establishing herself as a leading figure in digital learning. |
Leila Gharani: Life
Leila Gharani was born on June 4, 1978.She spent her early years in Iran before moving to Austria for her secondary education. Her quest for knowledge took her to Canada for further studies.
Gharani's career has been diverse, from a Teaching Assistant at the University of Toronto in 1999 to becoming an Economist at CSLS. In 2001, she relocated to Vienna, Austria, joining Frantschach as a Cost Reduction Consultant. By 2008, she was part of the Steering Committee for Vienna Baby Club, a charity organization.
Following her stint as an independent consultant from 2008-2010, she joined Mondi Europe & International as a Project Manager. After four years, she established an Excel resource site.
Leila Gharani: Education
Leila Gharanihad is an early start in Tehran, Iran. She attended primary school there before moving to Austria at 11. Her academic journey continued at Vienna International School. She excelled there and earned mostly top grades.
Her prowess inspired her in economics during her school years. So, she decided to further her studies in this field. 1996, she moved to Canada and enrolled at Carleton University in Ottawa. There, she pursued a Bachelor of Social Science and Economics. She received a senate medal for her outstanding academic achievements there.
Upon graduating in 1999, Gharani's thirst for knowledge led her to the University of Toronto. Here, she specialized in Econometrics and Statistical Analysis while pursuing her Masters in economics.
Her educational journey didn't end there. After university, she underwent training with Microsoft, earning the prestigious title of Certified Specialist Master in MS Office. As of 2023, her impact as a Microsoft MVP and a renowned Excel instructor has reached millions.
Leila Gharani: Husband
Leila Gharani is happily married to her husband, Christian. Their love story began as boyfriend and girlfriend, eventually leading to a beautiful marriage that has lasted for over a decade.
The Gharani family is complete with their 14-year-old son and 9-year-old daughter. Christian, who was previously a Chief Financial Officer, has since transitioned from his professional role.
Leila Gharani: Lifestyle, Assets, And Expenditures
Leila Gharani resides in a lavish dwelling in Canada. This asset underscores her success as an online influencer and a tech education expert.
In addition to her property assets, she also possesses a collection of high-end vehicles. Notably, she owns a Mercedes-Benz, symbolizing her taste for luxury and quality.
Leila Gharani: Career
Leila Gharani's career journey is as dynamic as it is inspiring. She began her professional life as a Teaching Assistant at the University of Toronto from September 1999 to May 2000. She imparted knowledge in Intermediate Macroeconomics there.
Then, she served as an Economist at the non-profit organization Centre for the Study of Living Standards. She was introduced to Microsoft Excel there. She also conducted research for various publications and the Bank of Canada there. Her interest leaned more toward econometrics (statistics) than research. So, she left her role.
In May 2001, Lelia Gharani returned to Austria and worked as an in-house consultant for Frantschach in Vienna. During this time, she honed her skills in Excel and Visual Basic for Applications (VBA). She learned through blog posts, books, and Excel forums.
By May 2002, Gharani embarked on a new journey as an Independent Productivity Consultant, offering VBA and SAP consulting services. Later, she joined the Mondi Group in October 2003.
She held various roles here, including Accounting Systems Expert, SAP Consultant, and Project Manager. Then, she became adept in Oracle Hyperion Financial Management (HFM) and transitioned from finance to IT.
After leaving Mondi Group, she started working independently again. She provided Excel consultancy and teaching. In light of a health setback that impacted her earnings, she focused on passive income streams. This led to the launch of her own courses on her website and other platforms.
Leila Gharani: Net Worth
Leila Gharani has amassed an impressive net worth. As of 2023, estimates suggest her wealth to be around $900K. This financial success has been achieved through various revenue streams.
Gharani's monthly earnings are substantial. She brings in approximately $20K monthly, resulting in an annual income of about $240K. Much of this income comes from her YouTube channel, where she shares insightful Excel tutorials.
Further enhancing her income is Gharani's Udemy partnership, an online learning platform. She offers comprehensive Excel courses there. This venture gives her a six-figure salary, contributing significantly to her net worth.
Gharani has established a successful career and built a considerable fortune through her work as an independent instructor and consultant. Her journey is a testament to the potential of online education as a viable and lucrative career path.
Leila Gharani, a celebrated Excel instructor, has seen significant financial success through her online presence. As of 2023, estimates indicate that Gharani's monthly earnings from her.
Her financial success story is an inspiring example of the potential earnings from online education and content creation. With her Excel expertise and a teaching knack, she has turned her passion into a profitable venture.
Leila Gharani: Sources Of Income
The income sources of Leila Gharani include:
Earnings from her roles as a Microsoft trainer, Business Consultant, Excel Instructor, and Microsoft Most Valuable Professional (MVP) amounting to approximately $10K monthly.
Revenue from her YouTube channel through monetized views and YouTube Red subscriptions.
Income from product promotion, brand endorsements, and sponsorships, reportedly earning her around $5K monthly.
Leila Gharani: XelPlus
Leila Gharani operates XelPlus, an online resource dedicated to empowering individuals with Excel skills to create useful tools and solve problems. Her courses and tutorials are particularly beneficial for professionals who enhance their Excel proficiency.
She fosters a learning environment encouraging exploration, creation, and knowledge sharing. She offers data visualization and analysis tools. She also provides practical solutions for common challenges.
Leila Gharani was recognized as a Microsoft Most Valuable Professional (MVP) in the Excel Category in estigious accolade is given to technology experts who share their knowledge passionately with their communities.
Gharani is a Microsoft Certified Excel Expert. She has over 15 years of experience in implementing and training users on Management Information Systems. Her course offerings include SAP BW and Oracle Hyperion Financial Management.
With a background in economics, she is an economist and a consultant. She is an Oracle HFM expert, accounting systems specialist, and project manager.
In 2017, the Austrian Controller Institute (Österreichische Controller-Institut) awarded her the Best Faculty Award, recognizing her exceptional feedback from training participants.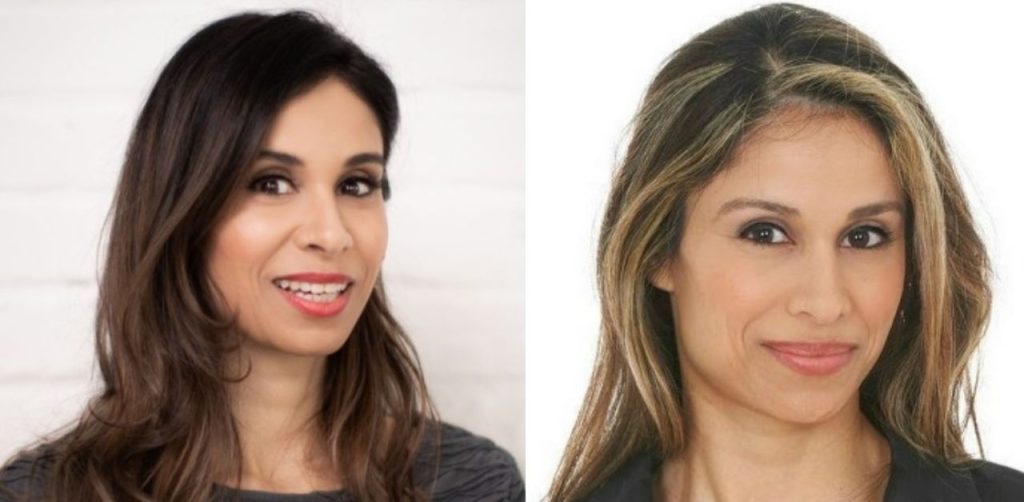 Leila Gharani: YouTube Channel
Her estimated monthly earnings from YouTube range between $10,000 and $35,000.
Leila Gharani launched her YouTube channel on August 11, 2015. The channel bears her name. The channel began as a platform to promote her courses. It has grown to 2.37 million subscribers.
In the beginning, she relied on her iPhone for video recording. As her channel grew, she invested in professional equipment, including Canon EOS 5D Mark IV and Canon EOS 70D cameras and Bose QuietComfort headphones.
She formed a small team comprising a camera operator, an editor, and other professionals to manage the increasing workload. They assist with her YouTube endeavors.
The positive response from her audience encouraged her to create exclusive content for YouTube. She has established a strong presence on Instagram and Twitter, with 113K and 14.9K followers, respectively.
YouTube channels hover around $20K. Annually, this translates to approximately $240K. YouTube's payment model is based on monetized views. This monetization scheme has allowed Gharani to generate a steady income stream from her informative and engaging Excel tutorials.
Leila Gharani: Role As An Educator
Leila Gharani began her career as a fashion designer after college. Her passion for teaching soon led her to create educational videos on her YouTube channel.
She offers an extensive Excel Power Pivot and DAX course, including over 14 hours of video tutorials and more than 60 workbooks. An eBook and two business dashboards accompany the course. It benefits Excel enthusiasts and professionals seeking to enhance their skills.
Having been self-employed for over 15 years, Leila relishes her transition to online education. She once dreamt of becoming an astronaut and working for NASA.
She worked as a teaching assistant at the University of Toronto.
Since 2016, she has been teaching Excel courses on Udemy. Her student count notably increased to nearly 150,000 during the lockdown period. In April 2020 alone, she had approximately 10,000 new enrolments.
Leila Gharani: Microsoft MVP Award
Leila Gharani is a prominent figure in the world of Excel teaching. She was honored with the Microsoft Most Valuable Professional (MVP) award in the Excel category in 2017. She has shared her knowledge at various events, including the Bulgaria Excel Days 2019 and the Global Excel Summit in 2022.
She also held the role of Event Ambassador for the Global Excel Summit. Gharani's expertise has garnered attention from major platforms such as CNBC, BBC, and Microsoft, where she has been featured.
Leila Gharani: Social Media
Here are Leila Gharani's social media accounts links:
Leila Gharani: Frequently Asked Questions:
Who Is Leila Gharani?
Leila Gharani is a Microsoft MVP and founder of XelPlus, an online education company that provides courses on Excel, Power BI, Finance, and Sheets.
What's The Mission Of Xelplus?
XelPlus aims to help users master technical tools like Excel through engaging and easy-to-understand courses.
How Many Subscribers Does Leila Have On Youtube?
As of 2023, Leila has amassed over 2.37 million subscribers on her YouTube channel. She shares practical Excel tips.
Does Leila Offer Courses On Other Platforms?
Yes, Leila is a bestselling instructor on Udemy, offering courses designed to help professionals excel in their careers.
What Is Leila's Educational Background?
Leila completed her primary schooling in Tehran, Iran, and later moved to Austria for her middle school education.
What Makes Leila's Teaching Style Unique?
Leila's approach to teaching technical topics is non-robotic and user-friendly, making complex subjects easily understandable.
What Is Leila's Experience In The Field?
Leila boasts over 15 years of experience implementing and training users on Management Information systems.
Has Leila Collaborated With Other Excel Experts?
Yes, Leila has had interactions with other Excel experts like Kat Norton, also known as Miss Excel.
How Many Students Have Enrolled In Leila's Courses?
More than 400,000 individuals have enrolled in Leila Gharani's bestselling courses.
Leila Gharani: Summary
Leila Gharani is a Microsoft MVP and renowned Excel instructor. She has made a significant impact in the world of digital learning. As the founder of XelPlus, she's pioneering new ways to educate in an increasingly digital world.
On YouTube alone, she boasts a staggering 2.37 million subscribers. Her content on YouTube is aimed at saving users time at work. Gharani's impressive credentials extend beyond these platforms. She's also a bestselling instructor on Udemy, where her courses are designed to help professionals excel in their careers. Her influence extends to Instagram, where she shares insights with her followers. In 2023, Gharani continues to innovate. She's slated to speak for the Global Excel Summit 2023, further solidifying her place as a leading voice in Excel education. Leila Gharani is helping redefine digital learning.